Wednesday 23rd November 2022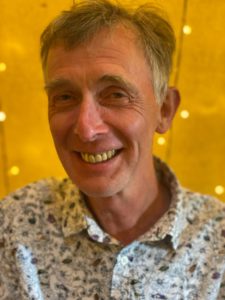 Prof. Neil Adger
Professor of Human Geography, University of Exeter
Neil teaches, supervises graduate students, and researches in the areas of environmental geography, ecological and institutional economics, and global environmental change.
Research specialisms:
Global environmental change;
vulnerability and adaptation to climate change;
political economy of the environment;
institutional and ecological economics;
demography and migration;
social and ecological resilience;
public health and well-being
Neil is a  ISI Highly Cited Researcher in the Social Sciences, one of the few geographers whose work is widely cited across the disciplines.
Neil led the chapter on Human Security and was a member of the core writing team for the Summary for Policy Makers for the Intergovernmental Panel on Climate Change Fifth Assessment Report Working Group 2 published in final form in 2014.
Neil acted as a Commissioner and author of the Lancet Commission Climate Health Commission, publishing "Climate Change and Health 2015: Policy Responses to Protect Public Health' [free to dowload] arguing for urgent action on climate change to maintain and enhance well-being.
Neil is Chair of the Board of Directors of the Beijer Institute of Ecological Economics at the Royal Swedish Academy of Sciences and serves on the International Scientific Advisory Committee of the Basque Centre for Climate Change in Bilbao.
He is on the Editorial Board of  Global Environmental Change (having served as Editor from 2004-2013), Earth System Governance, Environmental Innovation and Societal Transitions, Humanities and Social Sciences Communications, Global Sustainability, Ambio and Ecology and Society.
His research has been supported by ESRC, NERC, EPSRC, National Institute for Health Research,the Wellcome Trust, the Leverhulme Trust, the MacArthur Foundation, UK Department for International Development, Department of Energy and Climate Change, Department of Environment Food and Rural Affairs, and the EU.
https://geography.exeter.ac.uk/staff/index.php?web_id=Neil_Adger