David Edgar
All the world's a play……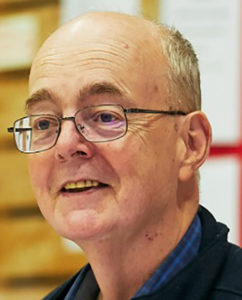 February 21, 2024
7:30 pm - 9:30 pm
Sir Charles Wilson Building
Address: 1 University Avenue, Glasgow – at the corner of University Avenue and Gibson Street.
Access information –  here
This lecture theatre is very atmospheric, as you can see in the picture above. It has all modern facilities but retains many original features in a beautifully refurbished church building. There are good public transport links, free parking very close by in the University grounds from 5pm, plus nice places to eat or drink before the lecture if you want to make a night of it.
The venue has a hearing loop which can be accessed via a hearing aid. The best reception for the loop can be achieved by audience members sitting in one of the front six rows.
Learn more