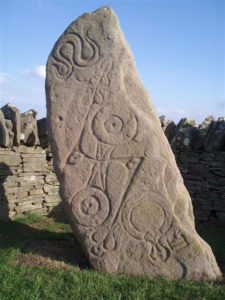 The Picts were first mentioned in late Roman sources and went on to become powerful rulers of northern Britain in what is now Northeast Scotland. Bereft of detailed historical sources, archaeological evidence is needed to illuminate the Pictish period. The Northern Picts project at the University of Aberdeen has been running for ten years and has provided dramatic new evidence for the Picts, their power centres and their iconic symbol stones. This talk will highlight some of the major successes of the project and provide an update on recent progress.
BIOGRAPHY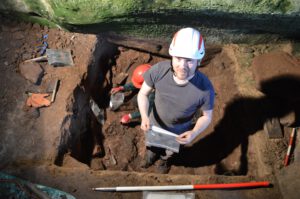 Professor Gordon Noble has undertaken landscape research and directed field projects across Scotland. He has worked on a wide range of landscapes and archaeology projects from the Mesolithic to Medieval periods. He was director and co-founder of Strathearn & Royal Forteviot (SERF), a successful archaeological project researching a site that became one of Scotland's early royal centres. He now works on two major projects. The first, Northern Picts, is funded by the University of Aberdeen Development Trust and Historic Environment Scotland and is focused on the post-Roman societies of northern Britain. The second, Comparative Kingship, funded by the Leverhulme Trust, is examining the early royal landscapes of Ireland and Scotland.
Gordon has also worked on funded projects on topics from the Mesolithic of upper Deeside to 19th century rural settlements at Bennachie. Public engagement is a big part of his research and to date five major exhibitions of the work of Northern Picts has been on display at the Tarbat Discovery Centre and King's Museum, Aberdeen. Northern Picts research has also featured on BBC 4 'Digging for Britain', Radio 4 'In Our Time' and many other media venues.
Since completing his PhD in 2004, Gordon has held a temporary lectureship in Durham (2004-5) and from 2005-8 undertook British Academy funded postdoctoral research on the perception of the forested environment in prehistory at the University of Glasgow. Gordon was appointed as lecturer to the department at Aberdeen in July 2008. In 2012 he became Senior Lecturer, Head of Department in 2015, Reader in 2017 and Professor in 2019. He is also a Honorary Curatorial Fellow to the University Museums.
LINKS
https://www.abdn.ac.uk/geosciences/departments/archaeology/