Members' bespoke visit to the historic City of York – 14th to 16th March 2022
This is a members-only event
The Council of the Society has decided that in our 220th year we will expand our activities and provide members with more opportunities to meet and provide stimulating and fascinating experiences.
We have organised a three day trip to York which is packed with interesting and informative visits and talks. The trip also provides an opportunity to meet with a similar organisation to ours, this being the Yorkshire Philosophical Society (YPS).
Accomodation – The Bar Convent – York
Central to the trip shall be two nights' accommodation at 'The Bar Convent', England's oldest living convent, founded in 1686 by sisters of the Congregation of Jesus.  A living convent is defined as one with a continuously resident religious community. The sisters have lived on this site in the city of York for over three centuries and it is one of the earliest educational establishments for young women in the country and played an important role in the history of York.
A multi-million pound restoration in 2015 included accommodation, restaurant, meeting rooms and an exhibition.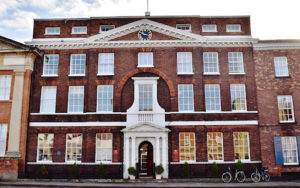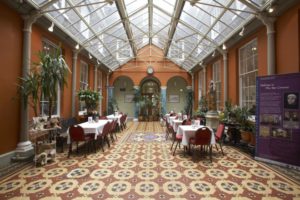 Day 1
Morning – Coach to Barnard Castle
Visit to The Bowes Museum. The Bowes Museum was built in the 19th century and houses internationally significant collections of fine and decorative arts. A light lunch is included and will be served in a private dining room.

Afternoon– Continue to York
Guided Tour of York Museum Gardens by Peter Hogarth of the YPS.
The garden contains an angle tower of Roman legionary fortress, remains of St Mary's Abbey and other monastic buildings.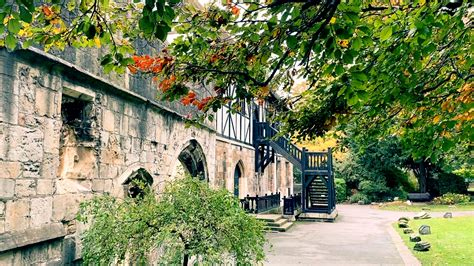 Evening – Dinner in Bar Convent followed by an informal talk about the history of Yorkshire Philosophical Society (est. 1822) – by Peter Hogarth, YPS Council member.
Day 2
Morning – Guided tour of York Art Gallery by Peter Miller, President of the Friends of the Gallery.
York Art Gallery's collection of paintings spans more than 600 years and works range from 14th century Italian panels and 17th century Dutch masterpieces to Victorian narrative paintings and 20th century works by LS Lowry and David Hockney.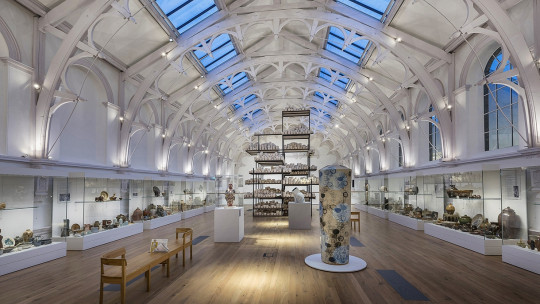 Lunch in a private room at Grays Court, adjacent to York Minster with members of the YPS. Grays Court is an 11th century house with a Jacobean oak-panelled gallery.  It is the oldest inhabited house in York.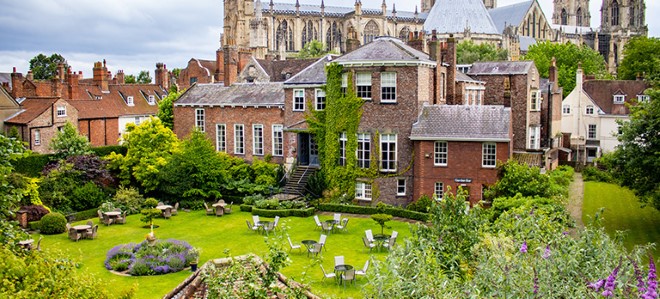 Afternoon
Guided Tour of York Minster and talk on the Great East Window recently restored and which contains half of all the medieval stained glass in England. York is strong on medieval stonemasons who usually operate in a large open shed just south of the quire
Possible River Trip going as far as the Archbishop's Palace at Bishopthorpe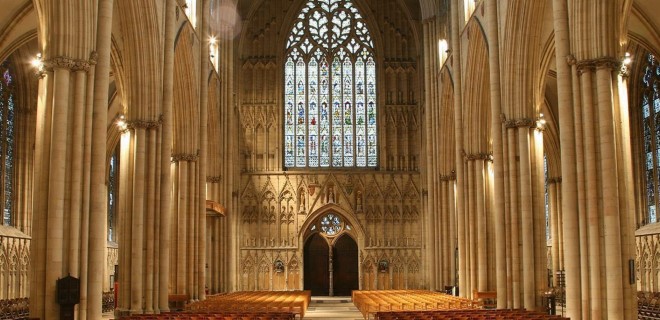 Evening – talk on 16th century York including Henry VIII's Great Progress to York in 1541 by Professor Bill Sheils, Professor Emeritus in History and Leverhulme Fellow at York University. He has a long-standing interest in the social history of the English Reformation and of religion between 1500 and 1800 and is the author of The English Reformation 1530 – 1570 among other works.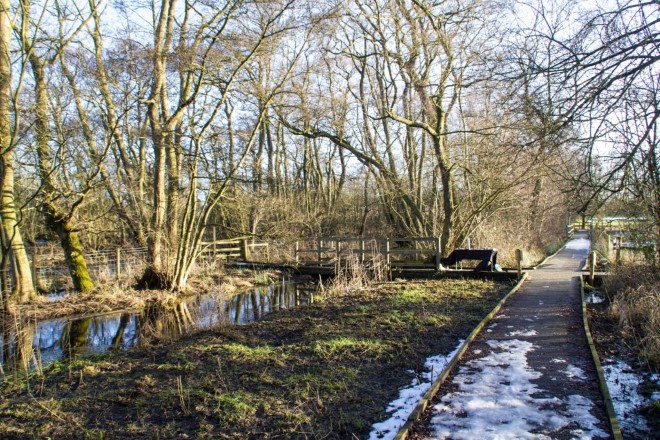 Alternatives are a Tour of the National Railway Museum (unaccompanied) or a guided Tour of York by Peter Hogarth.
Guided visit to Askham Bog – a fine bit of rare wetland habitat just outside York run by the Yorkshire Wildlife Trust. Our guide would be Professor Alastair Fitter, FRS, formerly head of the biology department of the University of York and author of A Wood in Ascam: a study in wetland conservation.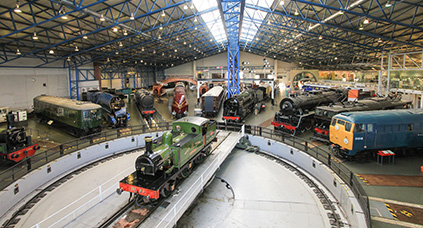 Afternoon – return coach to Glasgow with afternoon tea stop.
Travel and Costs
Travel will be by coach (with toilet) from Glasgow. Pick up points will be arranged.
Accommodation and breakfast for two nights at the Bar Convent in York. There are a limited number of single, double- and twin-bedded rooms.
Costs:
The cost for the three-day trip, including travel, two nights at the Bar Convent, lunch at the Bowes Museum and Grays Court, dinner on Monday at Bar Convent, afternoon tea on the way home, entry fees and contributions to visits and speakers will be £375 per person.
Booking
Bookings for this event are now closed.