Members' bespoke visit to the historic City of York – 14th to 16th March 2022
This was a members-only event
The Council of the Society decided that in our 220th year we would expand our activities and provide members with more opportunities to meet and provide stimulating and fascinating experiences.
We organised a three day trip to York which was packed with interesting and informative visits and talks. The trip also provided an opportunity to meet with a similar organisation to ours, this being the Yorkshire Philosophical Society (YPS).
Accomodation – The Bar Convent – York
Central to the trip was two nights' accommodation at 'The Bar Convent', England's oldest living convent, founded in 1686 by sisters of the Congregation of Jesus.  Our group were treated to an introduction to the convent by Sister Anne. A living convent is defined as one with a continuously resident religious community. The sisters have lived on this site in the city of York for over three centuries and it is one of the earliest educational establishments for young women in the country and played an important role in the history of York.
A multi-million pound restoration in 2015 included accommodation, restaurant, meeting rooms and an exhibition.
On the first night the group had dinner in the convent with invited guests from the Yorkshire Philosophical Society. Dinner was followed by a discussion with members of the Yorkshire Philosophical Society.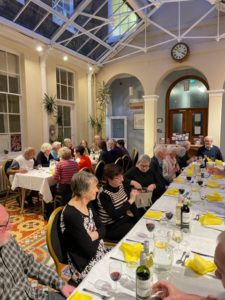 Day 1
Morning – Coach to Barnard Castle. The group then took part in conducted tours followed by lunch in a private room at the Bowes Museum, Barnard Castle.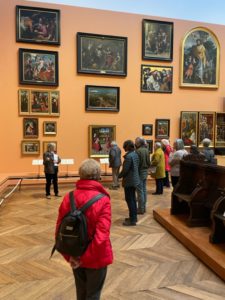 Afternoon
The group continued on to York where there was a conducted tour of the York Museum Gardens given by Peter Hogarth of the Yorkshire Philosophical Society.
The garden contains an angle tower of Roman legionary fortress, remains of St Mary's Abbey and other monastic buildings.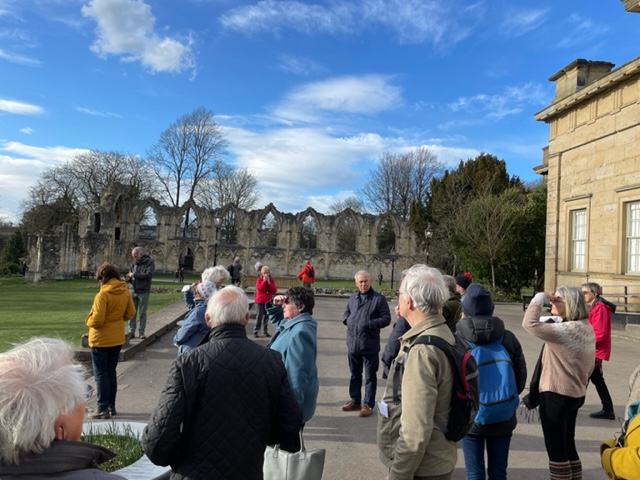 Evening – Dinner in Bar Convent followed by an informal talk about the history of Yorkshire Philosophical Society (est. 1822) – by Peter Hogarth, YPS Council member.
Day 2
Morning – Conduced tour of the Merchant Adventurers Hall, Piccadilly, York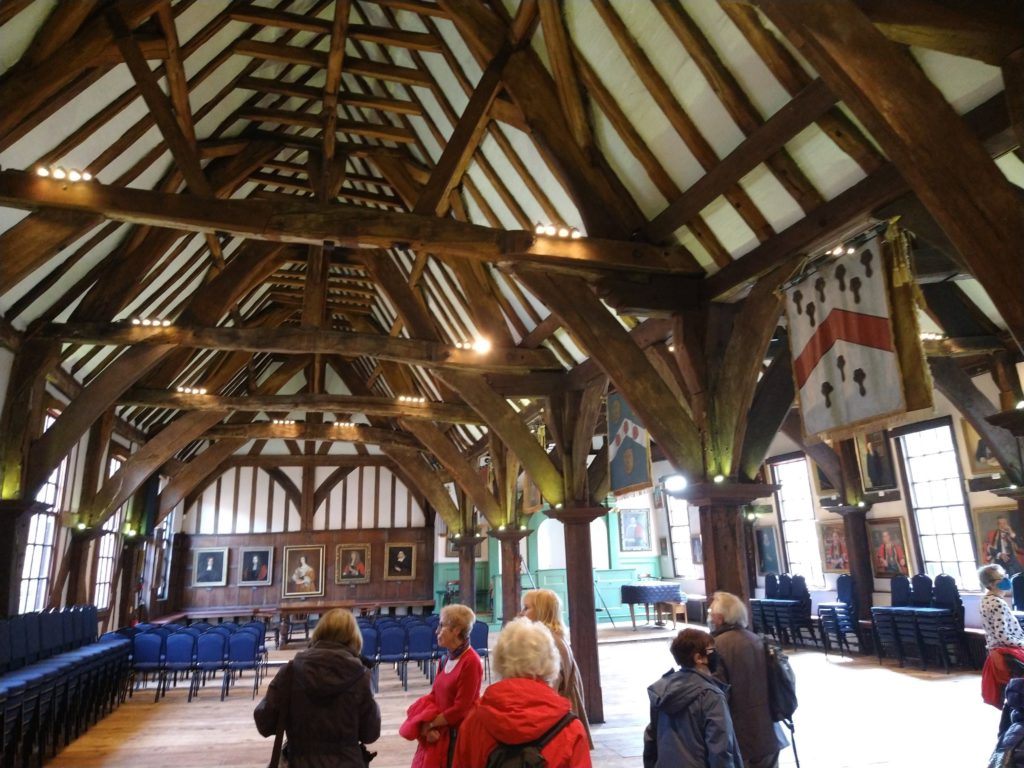 Lunch in a private room at Grays Court, adjacent to York Minster with members of the YPS. Grays Court is an 11th century house with a Jacobean oak-panelled gallery.  It is the oldest inhabited house in York.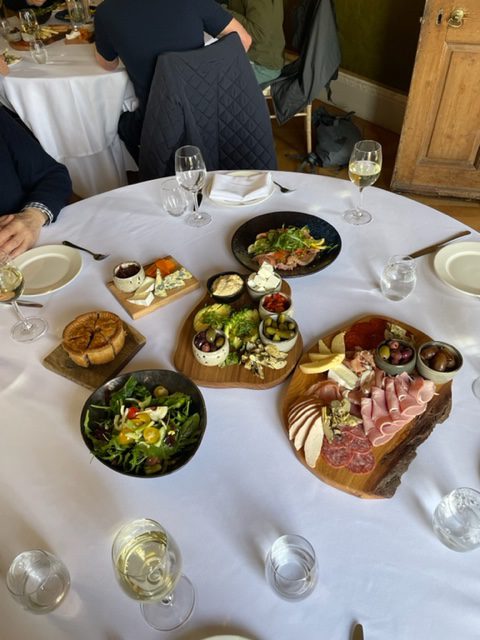 Afternoon
Conducted tour of Askham Bog by Professor Alastair Fitter, ex. Chair Yorkshire Wildlife Trust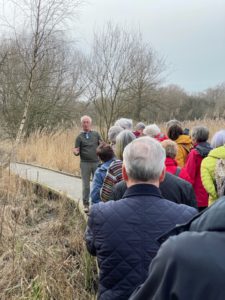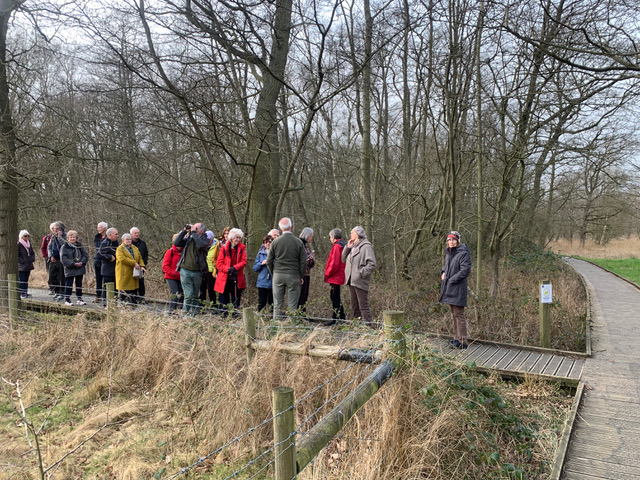 Evening – talk on 16th century York including Henry VIII's Great Progress to York in 1541 by Professor Bill Sheils, Professor Emeritus in History and Leverhulme Fellow at York University. He has a long-standing interest in the social history of the English Reformation and of religion between 1500 and 1800 and is the author of The English Reformation 1530 – 1570 among other works.
Day 3
Private visit and conducted tour of York Minster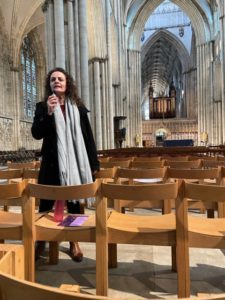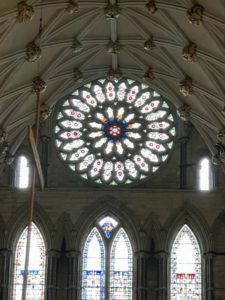 Conduced tour of the York Art Gallery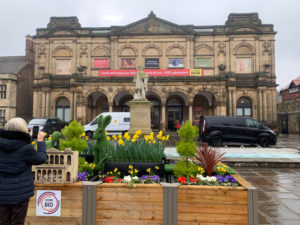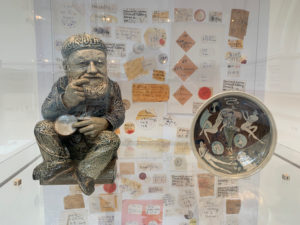 Lunch at the Cross Lanes Organic Farm and café on the A66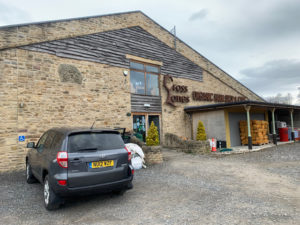 Afternoon – and safe return to Glasgow.